Half + Full Marathon Training Programme
4 months of personalised coaching to get the most out of the time and effort you put into your training.
Get a personalised training plan with proven results to get to the line in the best shape possible.
Lactate Testing to understand your training zones and pacing
Weekly Training plans based on your training zones. – 100% specific to you
Weekly Group Calls- Get any questions answered.
Sports Pilates to stay injury Free
Nutrition advice for Fuelling for the Marathon
A lactate test allows us to know exactly the heart rate and speeds you should be running.
No more guessing or generic training. Make it 100% personalised to you.
We give you the Essential 5 Training zones to be using.
Specific Training for You
 We Analyse your results and come up with a specific training plan that is designed for you.
Based on your test results, schedule, and goals we plan out your program.
Get your Training Emailed to you weekly
Weekly group Zoom Call to get any questions answered.
Sports Pilates to Stay Injury Free and Running your best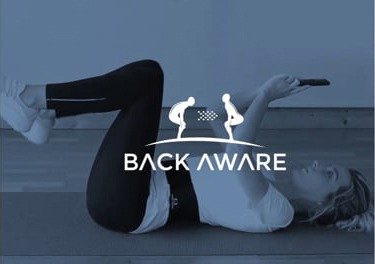 Weekly Classes to Keep you Strong and Injury Free
Works the key areas that can break down with running Training.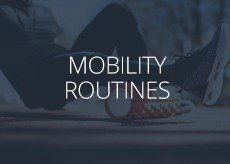 Foam Rolling and Mobility Guide to cut down on physio visits.
Dr. Eoin Everard is an Irish International Runner having represented Ireland from 800m to 10k. He is a sub 4 minute miler, who has ran 13.58 and 29.50 for 5K and 10K. He has a PhD in Sport Science and is a Chartered Physio.
Why Choose the Marathon Training Programme over a free Program
It takes no more time or effort to do the right training as the wrong training. The Marathon is a big investment of your time and effort.
Sadly a lot of people cheat themselves out of their best performance by doing generic training.
Do our free week trial to see if it suits you and then make up your mind after this.
Sign up for Free Trial for our Half Marathon or Marathon Training
in addition to our Free Trial we will give you information on the following: 
Best ways to structure your week.
Key sessions every Marathon Runner needs to be doing
Why 2 week schedules work much better than 1 week.
How many gels you need
Key Mistakes for Half/ Full Marathon Runners need to avoid
⭐⭐⭐⭐⭐ Join morethan 100 happy runners
🔒 YOUR INFORMATION IS SAFE WITH US
Brilliant classes really pushes you and very good at explaining everything, highly recommend these classes

Shane Mullen

April 18, 2022

Highly recommend for both beginner and experienced runners. Really clear instructions and lots of variety each week while also being nicely focused on running

Orla Nic Giolla Bhui

April 27, 2022

Really enjoyed Eoin's Pilates course for runners … very well structured, shows up your weaknesses and great routines to address them. Highly recommend the course to anyone

Michael Walsh

March 2, 2022

Really super course. Great compliment to triathlon training. Keeps the injuries at bay and strengthens the core! Thanks Eoin

Mary Crosbie

March 18, 2021

Eoin's classes have really helped me improve my core strength. There's loads of variety in the classes which makes them both challenging and enjoyable.

Orla Mc Phillips

March 21, 2021
Free trial week to see if right for you.
Download FREE Book and Audiobook
a collection of articles, newsletters and presentations directly to your inbox.
No content
Can I do the class anytime?
Yes! the classes are pre-recorded for the most part so you can do it whenever suits you. All we ask is that you let us know when you have done it so we can check in with you weekly about progress.
What is included?
Each week you get a different sports pilates class that works on different areas that can get tight and weak. Changing up the classes weekly allows you to really develop a flexible and strong body that will keep you running freely and have less chance of injury.
You also get an easier Pilates class each week that works the same areas but might be more appropriate when starting.
There are also 20 minute Pilates Blitz classes for those that want a shorter class.
What are the bonus material extra I get?
Weekly Running Training programmes based on your goals.

Gym Classes for those that want to work strength and conditioning.

Mobility and Foam roll videos to help avoid physio visits.

Specific Rehabilitations I give my patients for different areas (for example if you get tight or have injured your Achilles we will send you a rehab for your Achilles and specific foam rolling and stretching to do for this).

Weekly Q and As to answer any questions you might have.

Weekly Check ins to encourage you to stick with it!

Recipes for healthier eating.
What injuries does Sports Pilates help with?
Sports Pilates can help plantar fasciitis, Achilles, Knee pain, Patellar Tendinopathy, hip pain, back pain, hamstring tendinopathy and hamstring strains mainly.
No content
Do I need Pilates experience?
No it is designed for beginners. We teach you all the moves as we go.
What equipment do I need?
Mini bands that go around your knees are great (we can get these to you if you don't have them).

A mat and your good to go!

Having a small weight is a great option but not needed.
Can I do it if injured?
I would recommend the free trial. As long as it doesn't make the injury worse we have had a lot of clients do the Pilates when injured and it has helped their injury.