The 3 Minute Solution For Faster, More Powerful Running: Dr Eoin Everard
#If you are stuck in a plateau or a cycle of injury, there are some changes that can help.
You'll learn: Eoin's 3 minute drill to add on to a run to get more power, why you should not bother to fix your form on the run, and why static stretching is not as evil as you might think it is for runners. This is an amazing conversation that I promise you'll learn a lot from. And if that's not enough, Eoin is giving all of the Run to the Top listeners a free download of his super helpful ebook for runners called "Get to the line in the best shape possible."
Listen to Podcast
Neuromuscular vs. Aerobic Runners, Muscle Activation, and Master's Training
#The Strength Running Podcast
Injury prevention, strength training, and running biomechanics
#Staying injury-free in running and triathlon, biomechanics, and training interventions to improve running performance.
Eoin Everard – Sports Pilates and Strength Training for Runners – E 24
#Pilates and Running
Eoin Everard Helps Us Be Better Runners!
#All his information is on the MRTW
Eoin Everard: Your Running Questions answered
#Skip to 10 mins for the start or see the questions in the show notes for the bit that suits you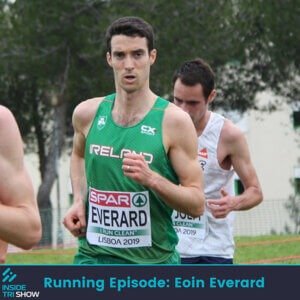 Chartered Physiotherapist, Pilates Instructor and Elite Irish runner Eoin Everard joins us to answer listener's running questions. From injuries to getting faster, marathon training tips to advice for older runners, there's something in here for everyone.
Listen to Podcast
How to Run Faster as You Get Older
#Runners World UK: Training as you Age
How to run faster by keeping your body healthy with Eoin Everard
#Other notable Podcasts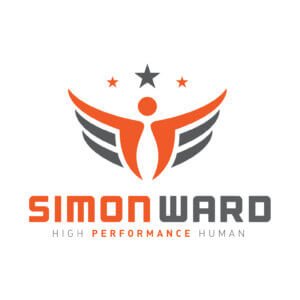 Running is the final leg of a triathlon and the one where most people seem to struggle. Whether that's because of a lack of running fitness or going too hard on the bike it's a hard puzzle to solve. The obvious solution would be to just run more, but that does increase the risk of injury. Myself and many other coaches prefer to focus on consistency by building a robust framework combined with better technique and running efficiency.
Listen to Podcast
Hydration status and RPE/Eoin Everard
#Injury
IMTalk Episode 825 – Eoin Everard
# Other notable Podcast
This week we have Eoin Everand the show to talk about how to avoid injuries. Here's the video he made with exercises for triathletes:
Listen to Podcast
Passionate physios, powerful strides & the Kenyan shuffle – with Eoin Everard
#Other notable Podcast
On today's episode, we speak to Physiotherapist Eoin Everard who specialises in lower back, knee, and hip pain. Eoin is also a talented athlete himself. He has broken the 4 minute barrier in the mile, dipped under 15 minutes for 5K, and he is the current European Over 35 3K Champion.
Listen to Podcast
The Healthy Runner Podcast: "How to Deal with Achilles Pain as a Runner"
#How to deal with Achilles, shin or Plantar Problems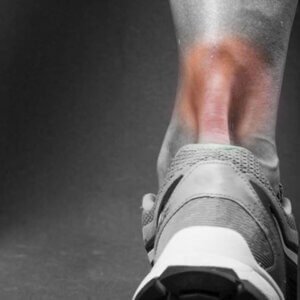 This week we talk what is the best way to prevent and treat Plantar fascitiis, achilles injury, shin or calf issues. Also we discuss the importance of structuring an overall gym programme correctly and what 3 things are needed to make sure you are moving correctly.
Listen to Podcast
Why Your Warm Up Isn't Working for You: Eoin Everard
#How to warm up
You'll learn: What's going on inside of our bodies as we warm up What kinds of warm ups should be done for what runs and races, and How a good warm up routine can enhance not only the run you are about to do, but your overall running fitness as well
Listen to Podcast